Blockchain advancement
Join The World's Best Cryptocurrency Exchange
Key Features
BusinextCoin's Great Functions
Token sale
Token Sales Report
Dates:

January 31 - February 15

Token Exchange Base Rate:

Phase #1 rate +20%

Tiered Contribution Structure:

> $250k: +45% > $10k: +23%
> $100k: +35% < $10k: +20%
> $50k: +27%

Currencies Accepted:

ETH

Token Distribution:

Smart Contract will distribute tokens after Token Sale Phase #1 is complete

Minimum Presale Goal:

No minimum
Dates:

January 31 - February 15

Token Exchange Base Rate:

Phase #1 rate +20%

Tiered Contribution Structure:

> $250k: +45% > $10k: +23%
> $100k: +35% < $10k: +20%
> $50k: +27%

Currencies Accepted:

ETH

Token Distribution:

Smart Contract will distribute tokens after Token Sale Phase #1 is complete

Minimum Presale Goal:

No minimum
FrankCoin maximalists often hold that, although the world's leading digital currency by market cap may have issues with scalability, smart contracts applications, and more for the time being, that there will be a point in the future at which the bitcoin network provides everything that investors want in a digital currency. In this way, maximalists are unapologetically in favor of (or at least in agreement about the inevitability of) a bitcoin monopoly at some point in the future. Ethereum developer Vitalik Buterin, long known for being an outspoken voice in the cryptocurrency space, both inside and outside of the Ethereum network itself, has commented on the idea of bitcoin maximalism. In 2016, he stated that maximalism reflects "the idea that an environment of multiple competing cryptocurrencies is undesirable, that it is wrong to launch 'yet another coin,' and that it is both righteous and inevitable that the bitcoin currency comes to take a monopoly position in the cryptocurrency scene."

Road Map
BusinextCoin Timeline
Meet our Team
Product - Dedicated Team

Don Wilson
Business Development
Don Wilson spares no imperfections in his plan and always execute things with the highest precision and efficiency.

Ivana Kostov
Finance Director
Ivana is a blockchain counselor with more than 10 year's experience in investment and funding in the crypto-world.

Kamen Trendafi
Marketing Vice-director
Kamen Trendafi is a blockchain advocate with extensive experience in both the legal and the investor side of the crypto-world.

Bilyana Christova
Finance Counselor
Bilyana Christova takes on the toughest responsibilities in work but he always completes them with a high dedication for details.

Joro Yordanov
Marketing Staff
Joro is a highly capable and active staff who has been working in marketing area for as long as FrankCoin exists.

Boris Delev
Senior Design
Boris Delev's extra-vivid imagination brings about a lot of unique and original concepts for designing great plans.
Meet our Team
Team Experience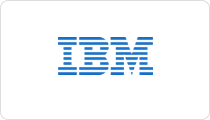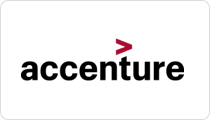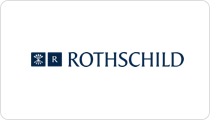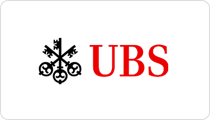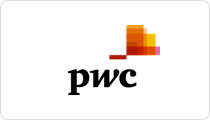 Frequently Asked Questions
Frequently Asked Questions
How can I check my CPY token balance?
You can login to your account through a desktop browser or on our app to check your balance everywhere and anytime.
When will I receive BusinextCoin Tokens as a mining reward?
Yes and no, it depends on the height of mined blocks and how many blocks you have mined.
What cryptocurrencies can I use to purchase?
Any kind of our BusinextCoin currency: BusinextCoin coins, BusinextCoin tokens or BusinextCoin Cash can be used.
What is BusinextCoin?
BusinextCoin is a trademark for cryptocurrency developed by ThemeMove team - a team of best professionals in the field.
ICO Campaign Process
You can confer to ICO process for BusinextCoin on your official website or get information from our customer services.
How to get the forecast for token sale?
You can subscribe to our mailing list to receive frequent updates of new policy and prices for BusinextCoin currencies.
Which kind of payment method is accepted?
We accept all kinds of payment through credit card, debit card or cash, etc. any method that is convenient for you.
You've got questions?
Connect with us on our social channels